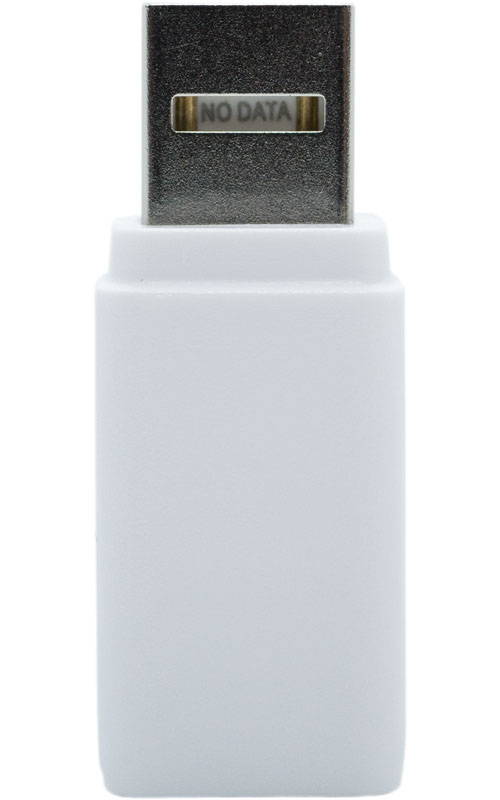 Don't be a fool, cover your tool!
Your mobile devices are under threat!
Do you trust public/shared phone chargers? You shouldn't!
Charging your phone from an outlet that isn't yours exposes your pictures/contacts/messages to hackers. Fox/cnn/cnbc/nytimes/telegraph all agree!
If you can't protect your rocket, leave it in your pocket!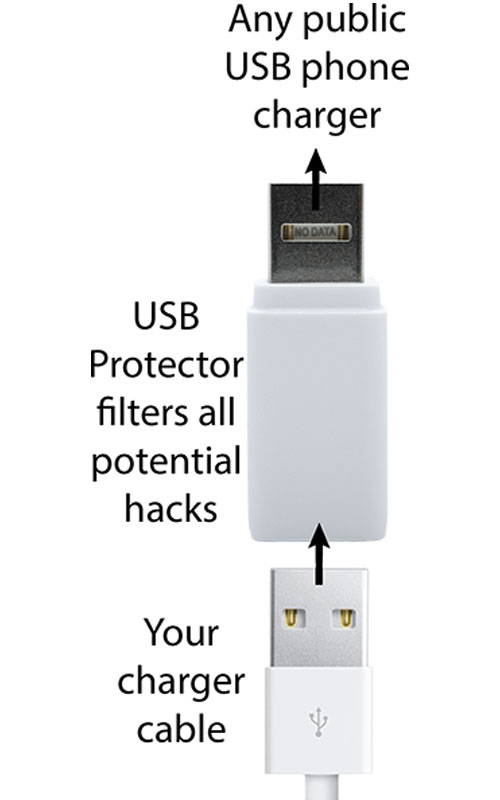 Works with all your USB devices

---
Android/iOS/Windows Phone... if it charges via USB then it works! Our USB protectors are platform independant, if you can charge it via USB then it's compatible.
Protection couldn't be easier

---
There's no configuration. No settings. Nothing to set up. Just plug in your cable one end and the other end goes to the charger. Done!